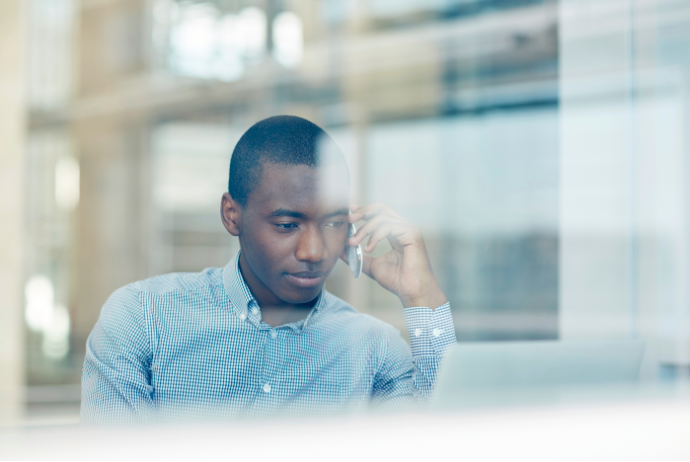 Communication Tips for B2B Tech Sales Teams
Working within a B2B technology company, your sales team already knows how important it is to reach out to prospects, leads and customers at key touch points in the buyer's journey and sales funnel. What your team might not know is that setting up automated internal notifications can drastically increase your company's efficiency at doing so.
For example, after a prospect receivesan email about your newest product release, this would be a great time for a sales rep to give them a call to provide more information and clarification about the product. In order for this to happen efficiently, arm your company with automated notifications (whether via email or text). This way, you can inform your sales team what is happening on an individual level for every lead and customer.
So how, specifically, will setting up automated notifications for your internal sales team help your company's conversion efficiency?
1. Makes it Easy / Spells It Out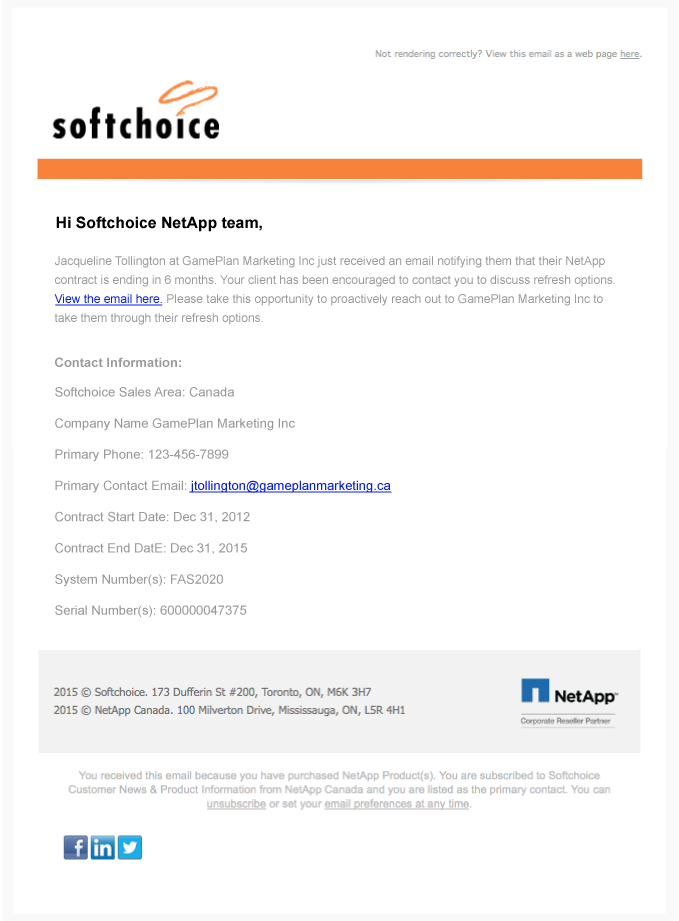 Automated notifications make it real easy for your sales team. You can write whatever you want in the automated notifications to your sales team, and you can make it specific to the touch points of your prospects, leads and customers.
The notifications can include the basics of contact name, company name and their most recent interaction: "John Deer from IT Tech Inc just received an email". But they can also carry very specific and granular information such as which email was received, which form was filled out, and what action to take next. For example a sales rep notification could read, "John Deer from IT Tech Inc just received our ABC Product email urging them to request a free demo. They currently own DEF Product, with a contract expiry date of Jan 1, 2016. You may want to call them and have a conversation about their existing set up, and let them know how easy it is to install a free demo". Or the notification might say, "John Deer from IT Tech Inc just received our Cloud Blog email, urging them to check out our most recent blog. There is no need to reach out to this contact at this time."
With the ability to send out very granular notifications around specific touch points of your prospects, leads and customers, you are able to make it easy on your sales team by clearly spelling out what step they need to take next with this individual contact.
2. Real Time
Today's B2B technology landscape is fast paced and competitive. If one of your contacts fills out a form, what better way to notify your sales reps, than in real-time? Eliminate delay and respond faster to get ahead of the competition and truly satisfy your customers' needs. If your sales reps are often out of office or on the road, then set up real-time notifications to send a text message directly to their phone.
3. Personalized Data
Automated notifications can be completely personalized with data from each of your individual contacts. You can include any field that you have previously mapped out on your contact list. This means that your sales reps notifications can include product numbers, model numbers, serial numbers, contract start dates, contract end dates along with the basics such as contact name, company name, email address and phone number.
The level of sophistication and efficiency possible in sales rep notifications can bring you ahead of your competition, by enabling your team with detailed and granular information in real time. Amp up the level of support and communication your B2B technology company offers to your prospects, leads and customers.
GamePlan Marketing is a Full-Service Creative & Digital Agency located in the Oakville, Greater Toronto Area in Canada. We Specialize in Digital Marketing for B2B Technology Companies.
Set up sales rep notifications for your team.