When almost a third of your budget is spent on your marketing technology stack, you want to be confident that you're realizing its full value and achieving a strong return on your investment. Unfortunately the majority of marketers have not been able to live up to this ideal, with Gartner reporting that marketing leaders utilize "only 58% of their martech stack's potential." What is the right balance of technology for you? The best place to start is with your marketing strategy. By developing your marketing strategy first, you can then choose your technologies based on where you lack the processes you need to execute your strategy successfully.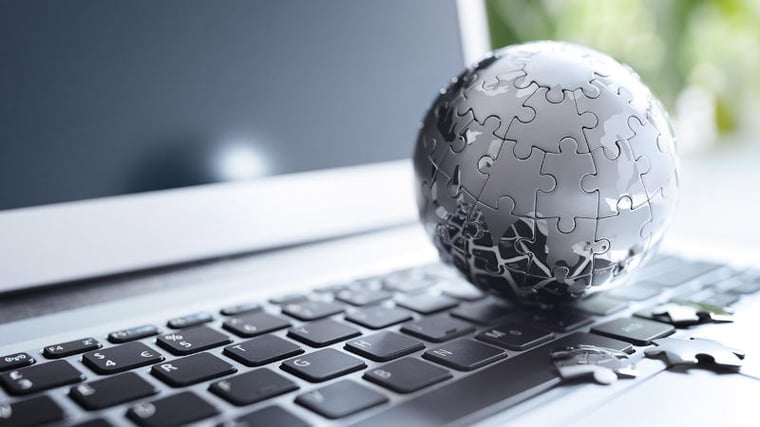 Table of Contents:
Benefits of MarTech
Marketing technology can help you more effectively execute your marketing strategy by enabling you to:
Automate processes
Analyze campaign and content metrics
Increase your understanding of your target audience
Deliver personalized content
Maintain consistent engagement with leads
Build loyalty with customers
Align cross-functional teams (marketing and sales)
Choose Your MarTech Stack Based on Your Marketing Strategy
Keep in mind that your technology is a tool and not a strategy. Before you start building your technology stack, you need to first develop your marketing strategy and determine your plan for its implementation. Only then will you be able to answer the question, "What technology tools are we missing that we need in order to execute our strategy effectively?"
Example 1: Generate Leads with an Inbound Marketing Strategy
In this example, your plan is to fill the top of your marketing funnel with leads using an inbound marketing strategy. An inbound approach is a way for you to get found online by those people already engaged in educating themselves about your industry or category. You need to grab hold of their attention as they search online and then drive them to your website where they can find out more about your offering. Executing a successful inbound marketing strategy involves ensuring that your website and any content you create is optimized, measurable, and engaging. Tactics include:
SEO

Content marketing

: blogs, videos, eBooks, infographics
Social media outreach

Advertising: search and display ads



Based on this strategy and the tactics involved, the technologies that would be valuable to achieve a successful implementation include:
Example 2: Nurture Leads with an Account Based Marketing Strategy
In this example, your plan is to nurture your newly found leads with an account based marketing strategy (ABM). ABM is a B2B strategy used by sales and marketing teams that allows a business to personalize its marketing efforts and target the largest and most important deals.
Start by building a targeted list of companies that you would love to close deals with – the accounts you focus on should have the highest revenue potential. Find out as much as you can about the companies including who the key decision makers are, challenges they face, and whether your solution is a good fit for them. You can then use the information you uncover to create a customized campaign with a targeted marketing message. Tactics include:
ABM advertising
Automated email nurturing (once you have secured their email opt-in)
Social media outreach
Content marketing with personalization: case studies, eBooks,

executive door openers (EDOs)

, etc
In addition to the tools previously mentioned, the technologies you may consider in executing your ABM strategy include:
Example 3: Limit Churn with a Customer Retention Strategy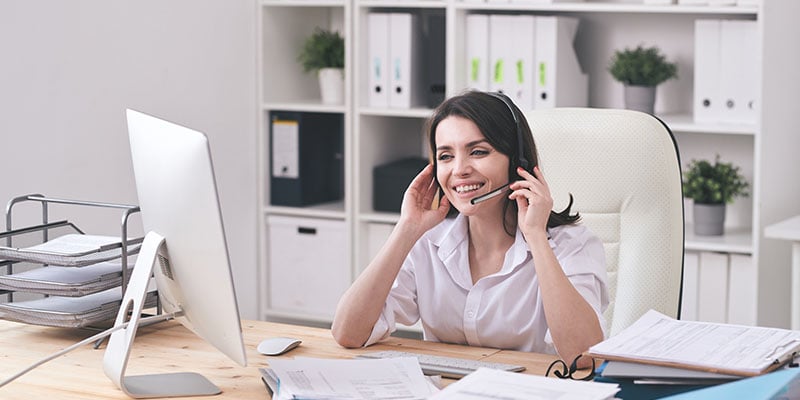 In this example, your targeted leads have become customers through all of your hard work, and your plan is to now limit churn with a customer retention strategy. By continuing to engage with customers, you will strengthen loyalty, increase re-purchases, and encourage advocacy of your product/service. Tactics include:
Automated email newsletters: product updates, announcements
Social media outreach: share customer testimonials and stories
Content marketing: training/education webinars, videos, case studies
Customer feedback opportunities
Community building forums
Loyalty marketing: thank you letters and/or offers
Adding to your existing technology stack, the tools that may help you implement a successful customer retention strategy include:
For more original and curated content catered to marketers and business leaders in the IT industry, sign up for our monthly newsletter which delivers Trends & Creativity Tips to B2B Marketers and business leaders.