Many technology marketers have amped up their marketing efforts by adding interactive components to their content. Interactivity helps to boost the impact of your content by requiring the participants' active engagement. Your target audience is likely to engage with your interactive content because not only is it fun, but it also provides them with real-time, insightful feedback.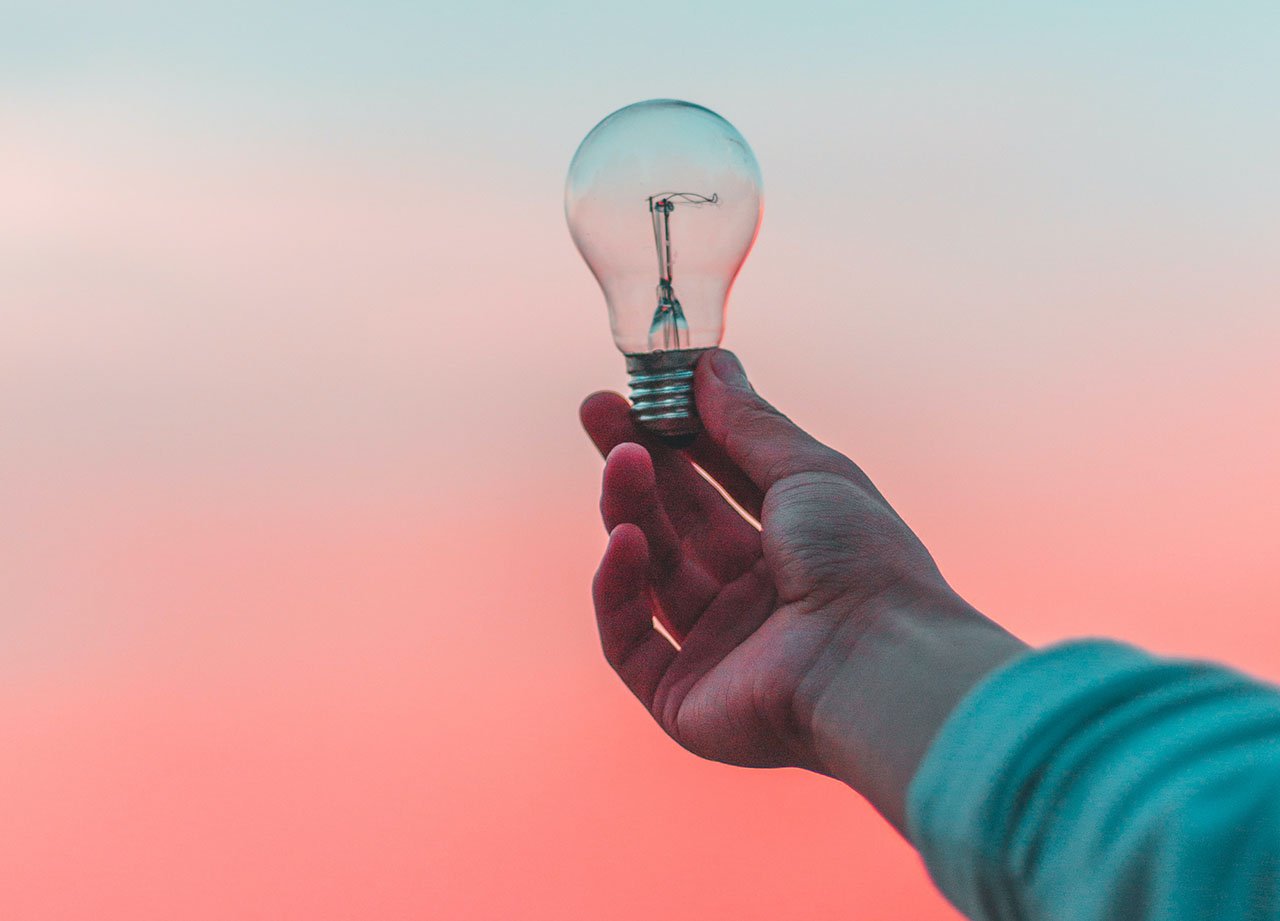 We have curated 8 examples of impactful interactive content to get you thinking creatively and to inspire your marketing!
Table of Contents:
Interactive Infographic
An interactive infographic takes the visual content of a traditional infographic and makes it more dynamic by adding animation and/or other interactive features that allow users to explore the dataset for themselves.
Example 1: Information is Beautiful, 'World's Biggest Data Breaches & Hacks'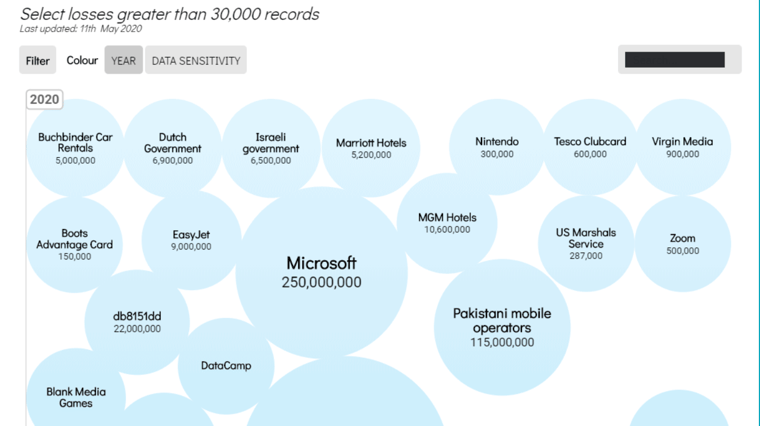 David McCandless, of Information is Beautiful, created an interactive infographic that illustrates the number of global corporations that have experienced data breaches over the last 15 years:
The playful animated bubbles in this example increase the visual appeal of the infographic and help to make the large amount of data easier to understand. 'Pop up' or mouseover text provides a quick summary of each data breach as your mouse hovers over a company name. User-driven data or clickable content enables you to drill down and explore more detailed information about the data breaches and filter the data to view it by sector or method of breach.
Interactive Video
Interactive videos help to increase the awareness of your product offerings by enabling your audience to click on a product to learn more or to potentially purchase. Since user interaction is recorded, interactive videos also provide you with valuable audience insights.
Example 2: LaCantina Doors, 'Interactive Design Considerations'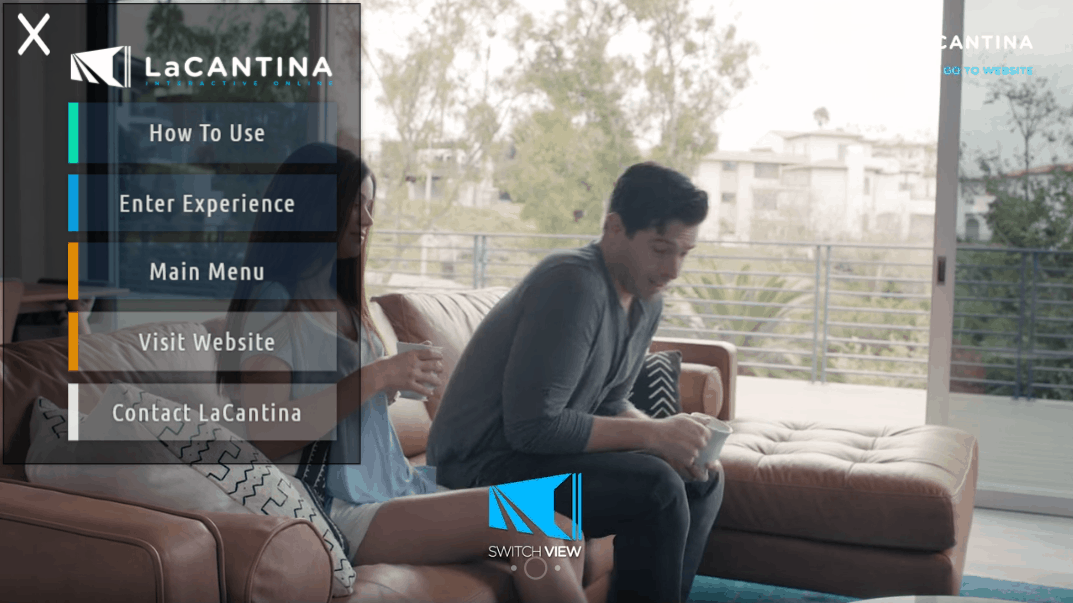 Although not a technology company, LaCantina Doors, a high-end door manufacturer for both the business and consumer market, provides a great example of how an interactive explainer video can do an amazing job of marketing a complex product with a high price point - a similar challenge faced by companies in the tech space. While watching LaCantina Doors' interactive video, the audience can choose to learn about the numerous elements of the doors from operation to hardware and finishes by clicking on various interactive buttons. Users are also able to change the view of the video or click on specific product components to learn additional details:
Interactive Quiz
An interactive quiz is a fun and popular method of connecting with your target audience. To participate in an interactive quiz your audience typically has to share their contact information, which you can then use to send more targeted emails with specific product or service pitches.
Many quizzes in the technology market take the form of a 'knowledge test' with questions that test the audience's knowledge on a particular subject, typically about a company's brand or product offerings. Take a look at these examples of knowledge test quizzes that we created for two of our clients, Mid-Range and NetApp: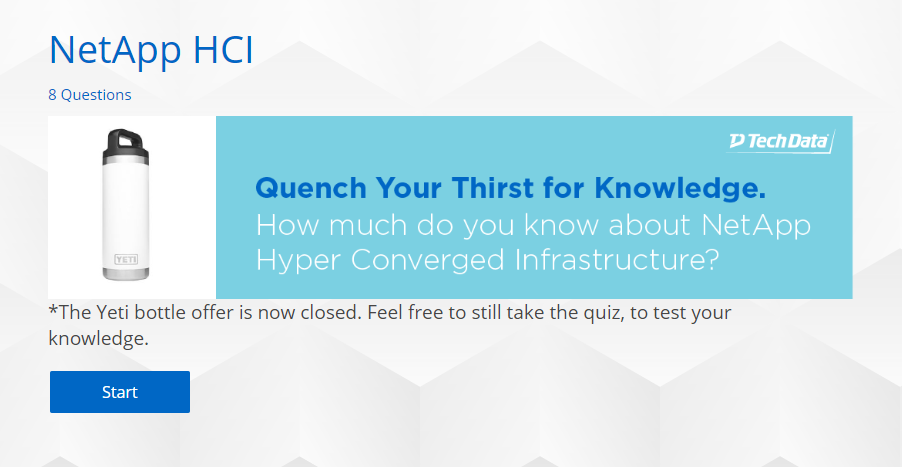 Participants were provided with additional information on specific Mid-Range and NetApp products as they answered the questions throughout the quiz. We also maximized quiz participation rates and thereby our lead capture rates, by providing incentives – premium water bottles.



Interactive White Paper
The use of white papers continues to be a popular content choice in the B2B technology space where products are typically complex and expensive. The addition of interactivity helps to keep the content engaging and relevant.
Example 5: IBM, Industry City - Manufacturing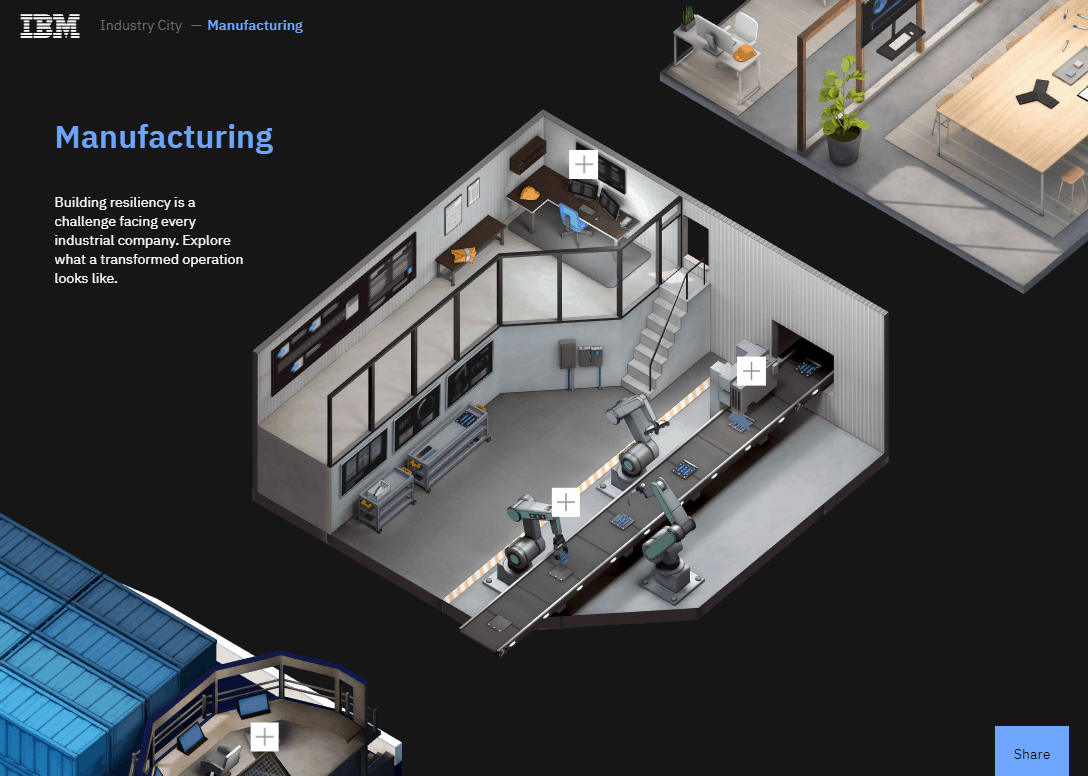 IBM published an interactive white paper outlining how the IoT (Industrial Internet of Things) is powering the next industrial revolution. The interactive white paper uses a 'choose your own adventure', user driven experience and combines video and audio components to increase engagement.
Solution Builder
Creating a solution builder is a great way to both establish your organization as an industry thought leader, and collect valuable lead generation data. These tools allow potential buyers to navigate their way through existing solutions by answering specific questions about their needs and business challenges. Based on their answers, participants receive personalized advice with recommended solutions.
Example 6: VenturePact, 'Mobile App Price Calculator'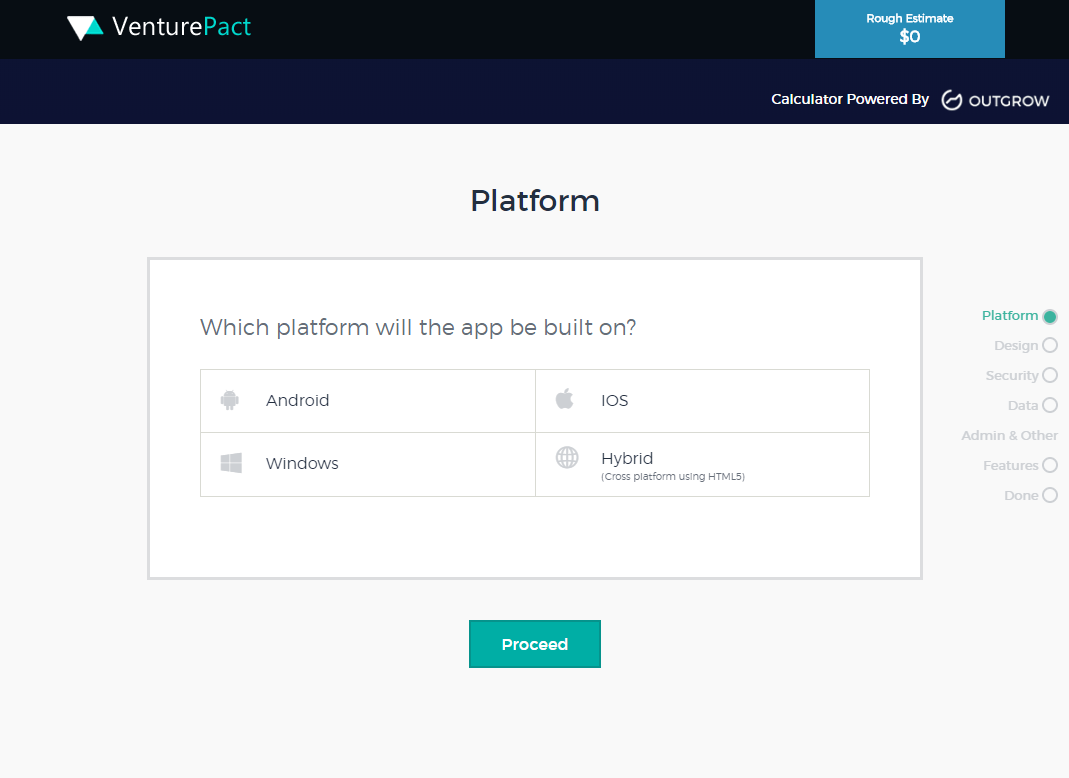 VenturePact, a digital enablement platform, developed a solution builder that helped to address their perceived high price, which was their potential customers' number one source of hesitation in reaching out to a sales rep. The solution builder asked detailed questions about a potential product to generate a rough cost estimate, then invited the user to fill out a form for a more detailed estimate:
Example 7: Swisscom, 'Tariff Advisor'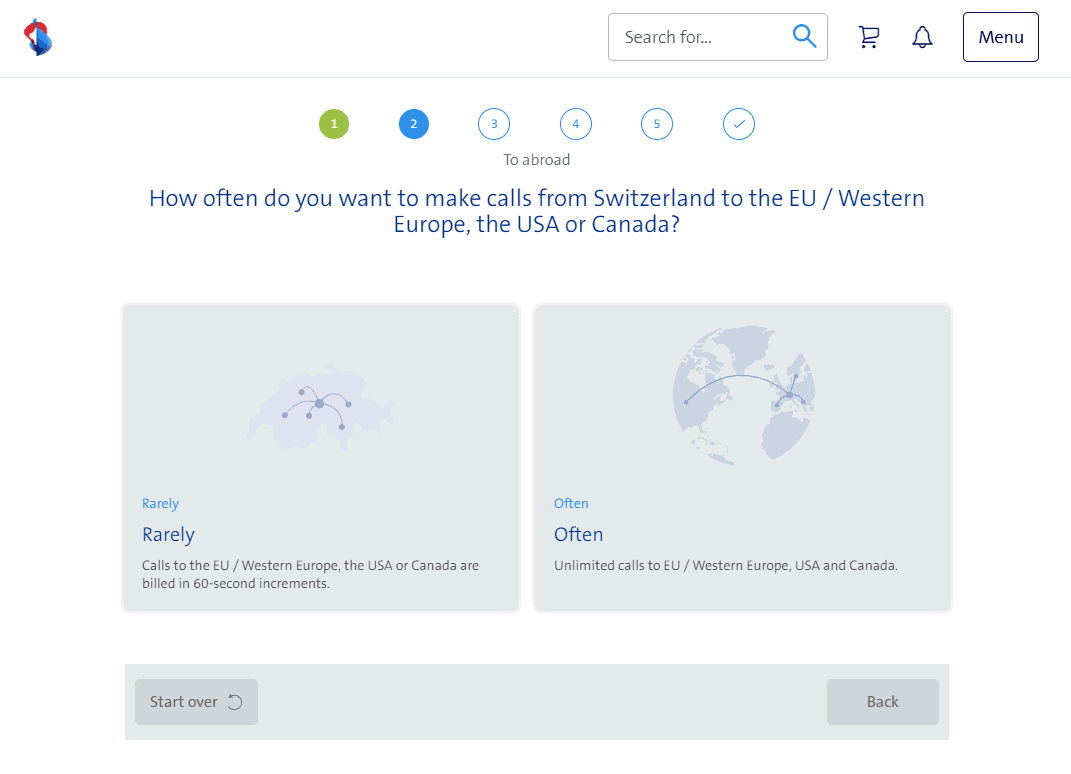 Swisscom, a major telecommunications provider in Switzerland developed a 'Tariff Advisor' solution builder to help their business customers choose the right plan while travelling. The solution builder asked detailed questions about the participant's Internet usage and travel habits to recommend the appropriate plan:
Social Interactive Content
Social media continues to be a key vehicle for content discovery, with social media ad spending in Canada expected to grow from 874 million USD in 2017 to 1.7 billion USD in 2024. (Statista) The high engagement rates that interactive content can deliver makes it a great fit for social media promotion.
Example 8: Dropbox, 'Marketing Dynamix'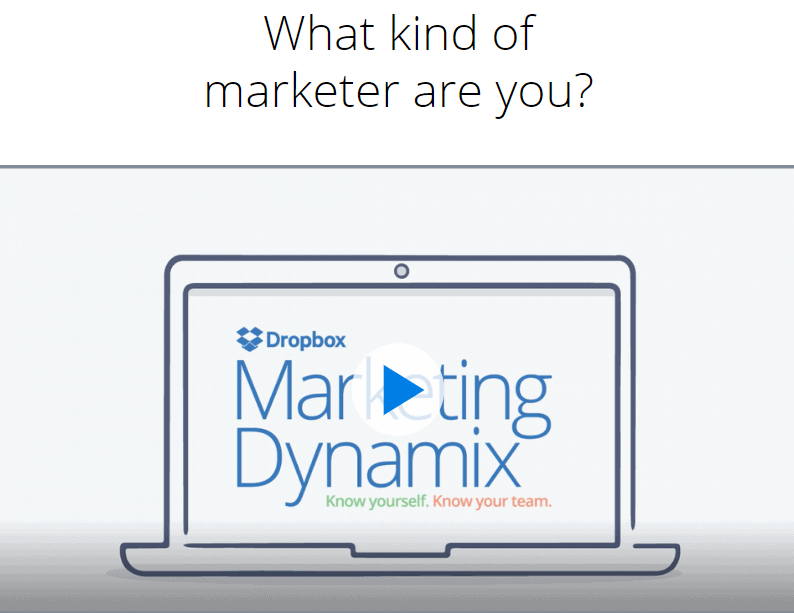 Dropbox developed a marketing campaign that included significant promotion on social media to ramp up their lead generation for a new target audience – marketers. They created a personality assessment tool called 'Marketing Dynamix,' which helped marketers understand their team and how they could improve processes with the knowledge. 'Marketing Dynamix' was promoted through YouTube, LinkedIn, Facebook, Twitter, and Snapchat using GIFs, videos, and graphics. The campaign also used infographics, blogs, and customized results in a 20-page "self-portrait" eBook. The campaign won the award for the best use of digital strategies and technologies at the 2018 B2B Marketing Awards.
For more original and curated content for marketers and business leaders in the IT industry, sign up for our Trends & Creativity Tips for B2B Marketers monthly newsletter.