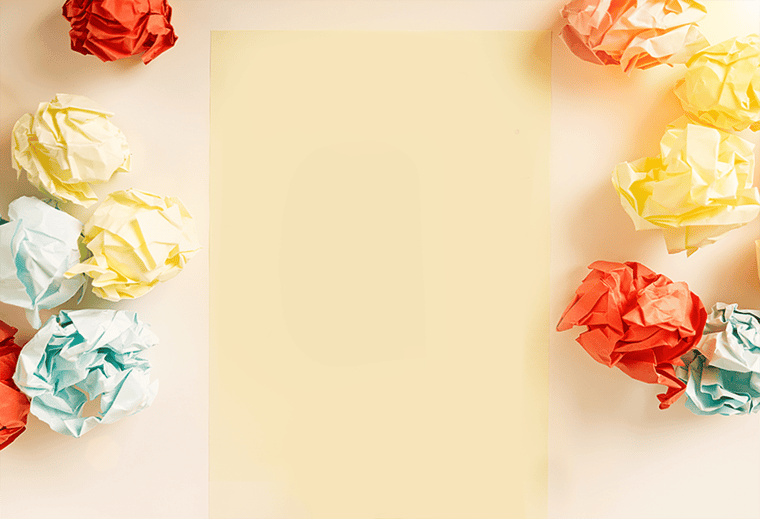 Creating a top-notch white paper can involve a big investment in both your time and money. Repurposing your white paper is an effective way to maximize the value of your content and achieve a smart return on your investment. The fact filled, data driven, and in-depth format of a white paper makes it an ideal medium to repurpose. Although tech buyers love a good white paper, they don't always have time to read it all or it may not get their attention the first time they see it. By reimagining how you present your white paper content, you provide the time strapped tech buyer with multiple opportunities to read your valuable, solution-oriented insights.
Table of Contents:
Benefits to Repurposing Your White Paper
In addition to helping you get the most value from your white paper, repurposing your content will help you:
Increase its readability
White papers are detailed and often complex. Breaking up your long form white paper into several smaller pieces of content can make it easier to digest and understand.
Build credibility
Publishing valuable content about a particular solution over multiple platforms helps to establish you as a subject-matter expert, which is important to tech buyers.

Reach a different audience


According to the

Content Marketing Institute

, repurposing your content

is "a good way to get your content in front of more people in formats they might prefer."
8 Creative Ways to Repurpose Your White Paper
With these benefits in mind, let's explore 8 creative ways to repurpose your white paper.
Infographics


As "visual graphics that explain a concept or data" (HubSpot), infographics are an ideal way to repurpose the data and facts that make up the bulk of a white paper. Infographics are successful in making complex information easier to understand, and more quickly, due to their visual appeal. Engaging and shareable, infographics are well suited for promotion on social media channels. Review your white paper to find the key data points, statistics, or facts you would like to use to build your infographic. You can also draw on any appealing graphs, illustrations, and even interesting quotes.



GIFs (Graphics Interchange Format)


MarTech Advisor defines a GIF as "

a short, animated visual that can capture user attention and convey a crisp message in less than two seconds." Although they look like videos, GIFs are actually a series of still images (with no audio) put together to create a looping graphic. Similar to an infographic, GIFs can be created using data or quotes from your white paper. Due to a GIF's very short duration, only one particular fact, statistic, or quote from your white paper would be used to build the graphic. A

snackable

piece of visual content, GIFs are a fun way to animate data points or highlight a particular product fact from your white paper. They are less expensive to create than videos and are very easy to view and share on mobile devices due to their small file size.



Videos


With informative, solution oriented details, white papers have ample content to repurpose into engaging videos. You can create professional quality video content and keep your budget in check by producing motion graphics videos. Videos should be kept short to ensure they can be used on multiple platforms. Repurpose a key statistic or quote from your white paper to create a short snippet video to entice the viewer to find out more information. Explainer videos can be created to describe your solution in a clear and succinct way using animation. You can also develop a series of short video segments to repurpose more of the valuable details from your white paper.



Social Media Posts


Although infographics, GIFs, and videos can each be posted on social media, you can also easily take an interesting fact or detail from your white paper and create a more basic social media post. Highlight a key data point or quote and include a relevant, attractive image to increase engagement with your post. You can add music or a voiceover to generate more interest and attention. Be sure to include a link to your site where the audience can find out more details about your solution or a landing page where they can fill out a form to download the whole white paper.



Interactive White Papers


Take your content from a plain old PDF and repurpose it into a media-rich, engaging experience. Use your white paper as the starting point to create immersive content with rich animations, parallax effects, background videos, and interactive elements. Hold the attention of even the most distracted readers with interactive features that allow users to explore the dataset for themselves. Your white paper's charts and graphs can be animated to increase their impact and interest.



Quizzes


Interactive quizzes can also be a fun way to repurpose your white paper content. Quizzes are popular in the technology market and typically take the form of a 'knowledge test' with questions that test the audience's knowledge of a particular product/service. Testing your audience on your white paper content is an innovative way to extend the reach of your content, getting your message across in a captivating way.



eBooks


An eBook format provides you with the opportunity to highlight your white paper's key details using a creative approach. Your white paper's insights can be summarized in an eBook by using bullet points, lists, videos, infographics., or other interactive elements. Images, graphs, and charts can easily be lifted from your white paper to fit the eBook format. The tone of an eBook is more conversational than a white paper, however it should still inform and persuade your readers using a balanced point of view.



Website Content




Updating your website with new content is critical in boosting your site's SEO, but doing this on an ongoing basis takes a lot of time. Repurposing information from your white paper is a quick and easy way to add new and relevant content to your site. Freshen up your website by adding the new infographics, GIFs, videos, or eBooks you've already created from your white paper. Use the material to create a series of new blog posts or to update existing product/service information on your site. Animate a few expert quotes or interesting statistics from your white paper and add them to your homepage on a rotating basis. You should tweak the tone of the copy to make it more informal.
For more original and curated content catered to marketers and business leaders in the IT industry, sign up for our monthly newsletter which delivers Trends & Creativity Tips to B2B Marketers and business leaders.