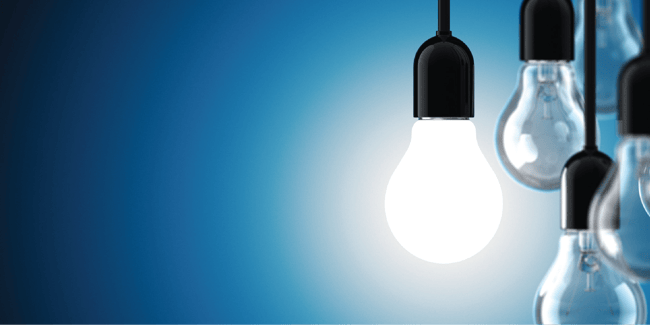 If you're a technology company working with large vendor suppliers, you're likely eligible to apply for marketing assistance dollars, often referred to as marketing development funds (MDFs) or CO-OP funds. However, not all MDF programs are alike. Today we'll talk about the different MDF options, rules and allowable expenses to help you:
Understand the rules & regulations
Brainstorm MDF campaign ideas
Overcome MDF challenges
Choose the right marketing agency
1. Understanding MDF and CO-OP Funds
First and foremost, know your vendor (and distributor) contact. Having access to a specific point person will help you navigate the sometimes murky waters of marketing development funds. They're there to offer advice, alert you to updates and/or changes in the MDF rules, and to share new ideas to get the most out of your application. Key questions to ask your point of contact include:
What are the application deadlines?
What activities are eligible for funding? Each firm is different, and some tactics may be allowed at one firm but not another. Get clear on your options.
Do I need to submit a marketing plan to request funds?
When can I submit my claim for reimbursement and what is the cut-off date for reimbursement?
Do I need to submit leads (into a vendor-sponsored lead tracking tool) to qualify for reimbursement or future funding?
Are there rules I need to be aware of that will render my claim inadmissible?
While there may be some variation between firms, there are a handful of tactics which are widely permitted. Strategize with your vendor and distributor contacts about:
Marketing consultation services including campaign strategy development and messaging
Direct mail campaigns, such as executive door openers
Opportunities to present at sales and educational events
Telemarketing and appointment setting with IT decision makers
Digital marketing campaigns including social, SEO, inbound marketing services, email marketing and mobile application development
Collateral creation including blog copywriting, whitepapers, case studies, videos and webcasts
Top-of-funnel lead generation, nurturing and closing techniques
Media spending and advertising budgets
The above-mentioned activities are often permitted, however, you may run into some restrictions on the usage of funds, such as:
Gift items may be limited to a set dollar amount per person
Games of chance, raffles, contests or draws may not be allowed, even if you opt to pay for it directly (not from MDF funds)
Funding for software (i.e. marketing automation software to run your campaigns) may have specific restrictions
Meals, restaurants, wine, event/sports tickets – will likely have a unique set of rules
It is possible for an entire claim to be rejected based off of just one minor spending error. Be sure to arm yourself with knowledge so you're fully aware of any spend that could jeopardize your MDF claim. Be ready to provide proof of performance (POP) evidence for all deliverables, including a fully itemized list of what was executed, complete with screen shots.
2. MDF and CO-OP Campaign Ideas
The scope of your MDF or CO-OP campaign will depend on budget and timeframe, each of which will dictate the size of the campaign, and the amount you're able to invest toward a strong ROI. If the allocation is smaller, consider leveraging existing content or utilizing vendor-produced collateral to help keep costs down. Where budget permits, and when creativity is needed, work with your agency to create a unique piece of content.
Content options may include:
| | |
| --- | --- |
| • Blogs | • eBooks |
| • Infographics | • Case Studies |
| • Whitepapers | • Videos |
| • Podcasts | • Quizzes |
| • Mobile Apps | • Games |
Once you have content ready, determine the best way to generate awareness and drive traffic to a landing page or microsite. Some common options include:
Paid advertising, such as Google Adwords and retargeting
Paid ads on IT-focused media platforms, such as IT World Canada, Spiceworks, CDN, CIO, and others
Email marketing
Telemarketing
Direct mail
Watch out for these often overlooked expenses associated with MDF campaigns:
Translation, for campaigns that span geographical regions with different languages
Developing prospect lists
Direct mail courier and shipping charges
3rd party software licenses
Agency time spent to design, build and manage the campaign
3. Overcoming MDF and CO-OP Fund Challenges
Vendor-funded campaigns aren't without their challenges. For instance, dealing with tight deadlines on POP (proof of performance), typically within 90-180 days from MDF approval, can be a daunting task.Here are some tips to overcoming common MDF campaign challenges:
Small MDF allotments are an excellent starting point
If you are a smaller partner, you might feel that marketing development funds aren't worth taking because you feel it cannot reasonably be invested with a decent ROI or a workable marketing strategy.
You're wrong.
The key is to show credibility, even with a small campaign spend, to prove to your vendor that you spent the money wisely and had some top of funnel effect with brand awareness or lead generation. Then they may consider for you a larger amount of MDF next cycle.
If you receive a smaller MDF budget, or have been granted MDF in the past but declined due to the lack of a marketing plan, we recommend (before rejecting it again) that you talk to a professional who knows how to maximize your dollars in a compressed timeframe, and who will help you navigate your MDF, explain your options and show you how to get the best bang for your buck.
4. Choose the Right Marketing Agency
Having an agency who knows the system, is experienced with IT, and knows how to apply and work in the MDF and CO-OP system, is your first step to choosing the right agency.
Choosing an agency or marketing advisor when you are in the MDF or CO-OP ecosystem is a bit different than choosing an agency when you have internal marketing budgets to allocate.
Know the difference.
An agency who can help you navigate the process, talk to your vendor on your behalf, help you structure the proper timing around filing your application and end of program POP, as well as take the time to understand both your business and the vendors' agenda, can be a worthy ally.
Look for agencies that have direct experience with MDF budgeting; have experience with the channel, the distributors and the vendors, even possibly with your own particular vendor. Look for firms who have strong processes in place to accommodate helping you file.
GamePlan Marketing is a Full-Service Creative & Digital Agency located in the Oakville, Greater Toronto Area in Canada. We Specialize in Digital Marketing for B2B Technology Companies.
Contact us for a more in-depth look at CO-OP and MDF Management Strategy for your Channel.