Your brand is a valuable asset. It represents the culmination of your committed efforts in shaping the market's perception of your product, service, and organization. Just like all valuable assets, your brand needs to be protected to ensure it remains strong and intact. One practice you can employ to help safeguard the value of your brand is to create and maintain consistency across all channels of communication with your target audience.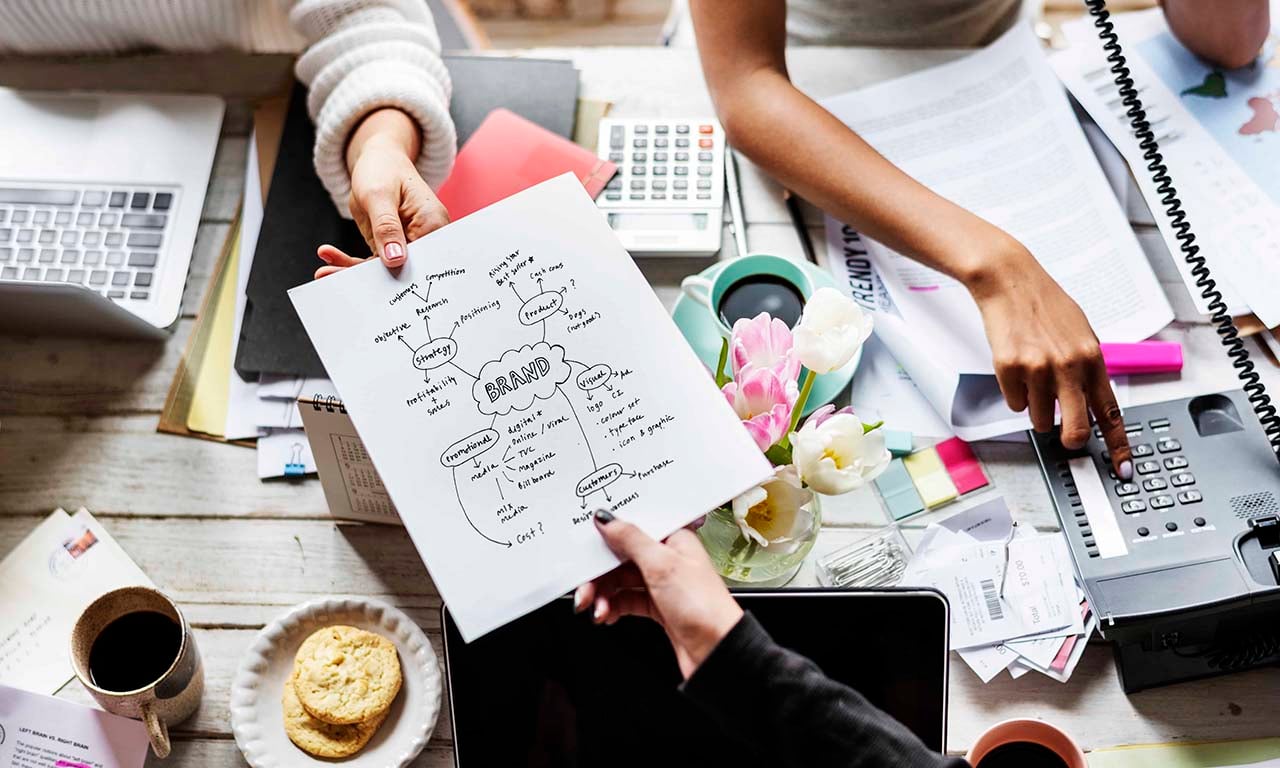 Brand consistency is the practice of always delivering brand messaging that is in line with your brand identity and values. This means that you are repeatedly using the same brand messaging, including voice and aesthetic components, at all touch points with your target audience. Consistent messaging results in consistent branding.
The Importance of Brand Consistency
Many organizations have recognized the importance that brand consistency can have on their business, and some have even tried to calculate how it affects their bottom line. According to research conducted by LucidPress, the average revenue increase companies have attributed to always presenting their brand consistently is 23%.
Consistency is important in sustaining a strong brand because it:
Enhances recognition – Brand consistency leads to brand recognition. The ultimate goal is to have your brand immediately recognized by your target audience.
Builds trust and loyalty – Consistently giving your target audience a reliable, dependable experience across all channels of communication builds trust. They know what to expect and it makes them feel more comfortable, leading to repeat purchases and referrals.
I

llustrates professionalism

– Messaging that is consistent illustrates a polished and uniform approach, establishes credibility, and identifies you as an industry expert.
Distinguishes you from your competition - Always presenting a consistent message can help to set your brand apart from your competitors. This can be a great advantage, especially in a highly competitive market.
Simplifies internal decision-making – Having a consistent brand voice and aesthetic simplifies many marketing and branding decisions. It also helps guide other internal employees and departments.
The First Step to Brand Consistency
In order to be successful in maintaining brand consistency across all channels of communication, it is essential to establish a set of brand guidelines. These guidelines outline the standards required to represent your brand correctly for both digital and print media, and govern the use of your:
Logo
Brand colours
Fonts and typography
Photography and graphic styles
Iconography
Voice and tone
Your brand guidelines should align with your organization's brand identity and overall vision and mission. Typically developed by the marketing department, your guidelines should be circulated to other departments such as sales and technical teams. They should also be updated regularly.
Tips That Promote Brand Consistency
We have compiled a list of some essential brand guidelines to help you build and maintain brand consistency:
Logo Usage

Develop at least 2 logo types, and make sure each is identical aside from their colours. One logo should be full colour and one should be reverse (white). This ensures you are prepared for those occasions when the artwork background conflicts with your full colour logo and you have to alternatively use the reverse (white) version of the logo. Here are some examples:



Brand Colours

Decide on a colour scheme for your brand and stick to it. Choose colours that are relevant to your brand identity. A great example is illustrated by our client Mid-Range who selected a red colour scheme for their website to align with their bold superhero theme.

Font and Typography

Select a backup web font that is ready to go in case there are limited fonts available on a particular digital platform. Some ideal backup web fonts are Arial or Helvetica.

Photography and Graphic Styles

Determine a style of imagery to use that fits your brand and target audience. For more tips on selecting the right stock imagery for your technology audience, take a read through our recent blog on the topic.

Iconography

Choose a standard set of icons to use. Icons are a highly effective way to visually convey big ideas. Here are some icon examples that NetApp draw from – notice how they all look visually similar?


Social Media

Create branded social media banners – these are the images you see at the top of your Twitter and LinkedIn pages. We created a banner design for TeraMach and adapted it for use on both their LinkedIn page and Twitter page.


Video

Create an animated logo scene to use as the opening or closing scene to your videos. Check out this we created for use in our promotional videos.






Branded Templates

Develop branded Word and PowerPoint templates, as well as email signatures, for employees to use when communicating with clients.
Adopting these guidelines will increase your brand consistency by creating a cohesive look and feel. Maintaining brand consistency across all channels of communication will help you build and sustain a strong brand.
Need help getting started with brand consistency? Contact us for more info.