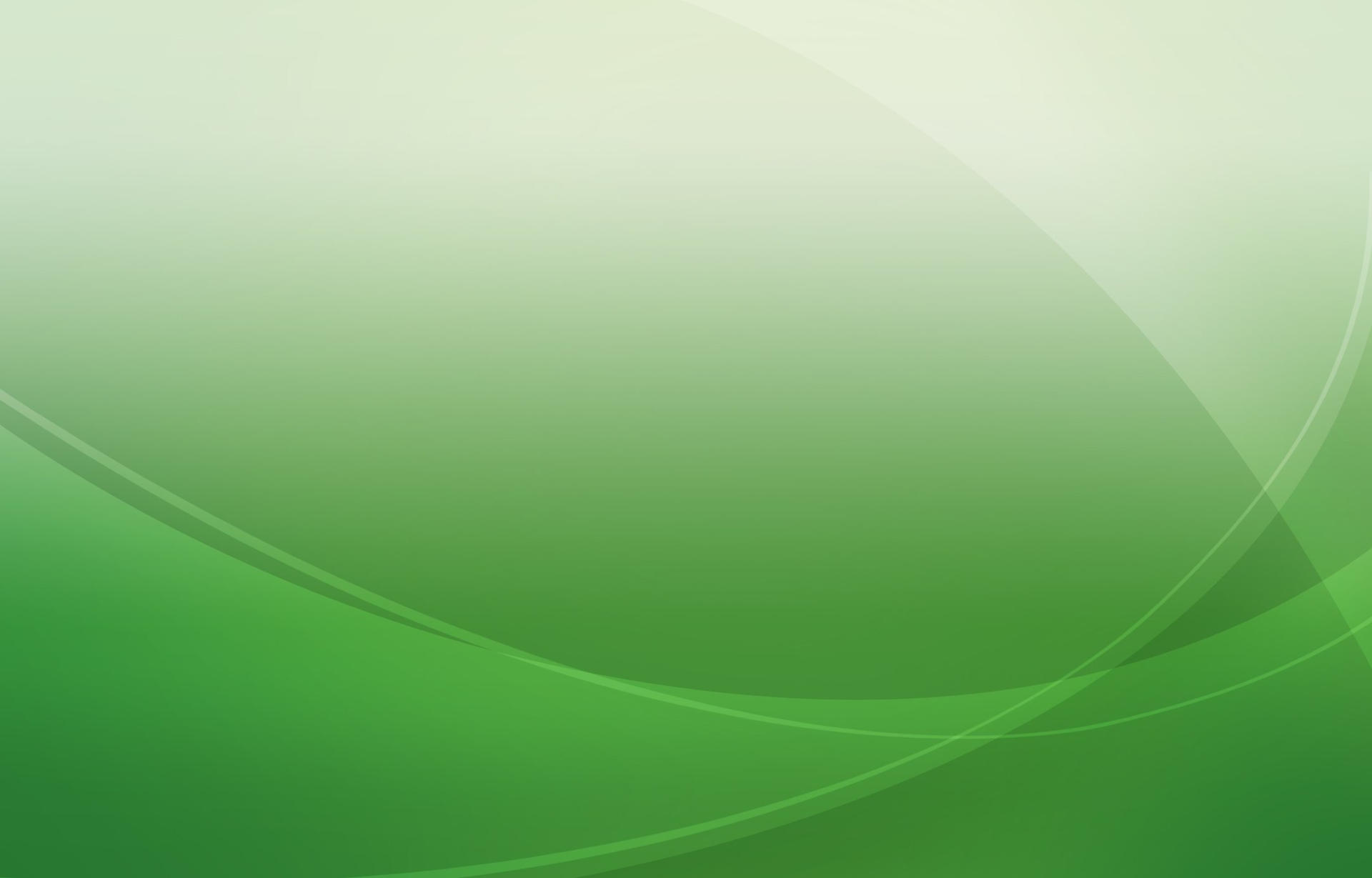 What does it take to organize a successful business event? It starts with having an optimal registration process. Getting the right people to register for your business event is the first step to ensuring your event's success.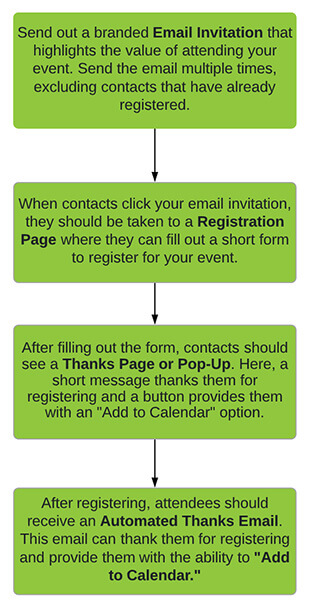 The event registration process is your initial touch point with event attendees, and provides you with many opportunities to establish a positive brand experience. HubSpot considers the event registration process, "just as important to the attendee experience as the event itself." By catering event registration to your target audience and providing a seamless user experience, you will not only increase the probability that they will complete their registration, but that they will also follow through and actually attend your event.
When the target audience for your event is a group of busy tech professionals, optimizing your event registration process becomes even more critical. We've put together 5 tips to help you perfect the event registration process:


Design an email invitation with compelling, relevant event information.
Motivate registrations from your audience by writing a compelling email invitation that highlights the value of attending your event. Your email invitation should address the reasons that your target audience would want to attend your event, and what questions your in-person event or virtual webinar will answer. Clarifying the benefits of attending your event will increase interest and inspire action.
Your event email invitation should also capture the attention of your invitee with an attractive design that is consistent with your brand. You can increase engagement by adding interactive elements such as animated GIFs to the email invitation. Be sure to include all of the necessary event details such as date, time, location and duration of the event. Include a prominent "Register Now" or "Reserve your spot" call to action (CTA) to entice recipients to complete the event registration process.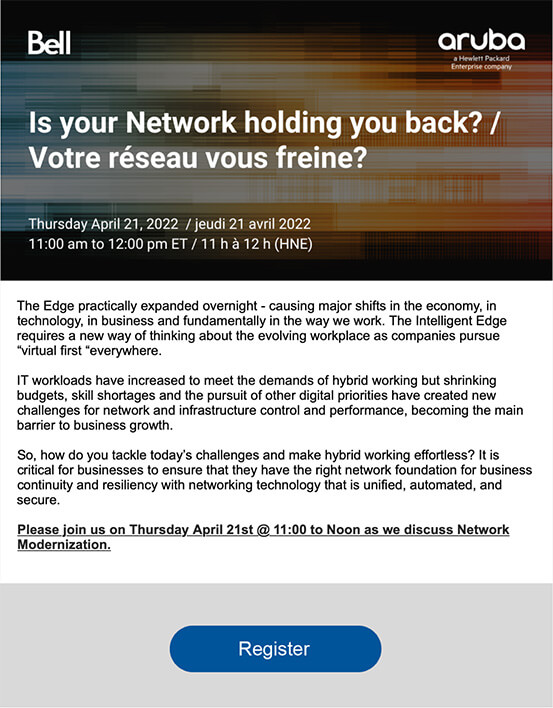 Don't stop after you've sent out the first email invite: change the subject line and then send out one or two more email invitations that exclude contacts who have already registered. Sending multiple email invites to your targeted list will help to maximize registrations.


Build an efficient registration page with a short form.
When your audience is ready to take the next step and register for your event, make it easy for them by creating a short registration form. Limit the mandatory form fields to make the registration process user-friendly and efficient. For example, you might want to simply request their first name, last name, email address, company name and job title. If you can get away with asking even fewer questions, that is even better. Remember: there is always an opportunity to collect additional information from attendees in future communications. Ensure that your registration form also looks good and can easily be completed on a mobile device in addition to a desktop or tablet.
Create a sense of urgency in email invites that are sent out closer to the event date, by adding a phrase such as, "Spots are limited" or "Last chance to register". Adding a short video of event speakers to the registration page can increase registrations, by giving invite recipients a sneak peek of the event's value. Invite recipients can also be motivated to register by incentivizing them with a token gift such as a branded USB charger or coffee thermos. If you're hosting a virtual event, some creative gifts include a pizza-making kit or family pizza delivered to the attendee's home on the day of the event.


Include a "Thank you for registering" pop-up with an "Add to Calendar" feature.
After contacts fill out the form to register for your event, they should be taken to a confirmation page or pop-up lightbox that says "Thank you for registering", and be provided with an"Add to Calendar" function. This feature enables registrants to add the event directly to their calendars after registering, making it less likely for them to forget to attend your event (which is especially useful for busy professionals).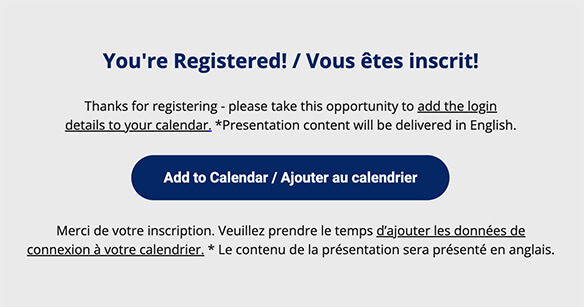 The confirmation page or pop-up should also restate the pertinent event details, such as date, time, location, and duration of the event. For in-person events, the confirmation message can include a location map, directions to the event, or even a link to help registrants make travel plans. If it is a virtual event, you can include a link to the online event, with the meeting number and password.


Send an automated "Thank you" email with an "Add to Calendar" feature.
Sending automated "Thank you" emails is a great way to confirm event registration and continue to build the brand experience with event registrants. The email should include an "Add to Calendar" function and should reiterate event details on how to attend the event (ex. location, date, time, etc.).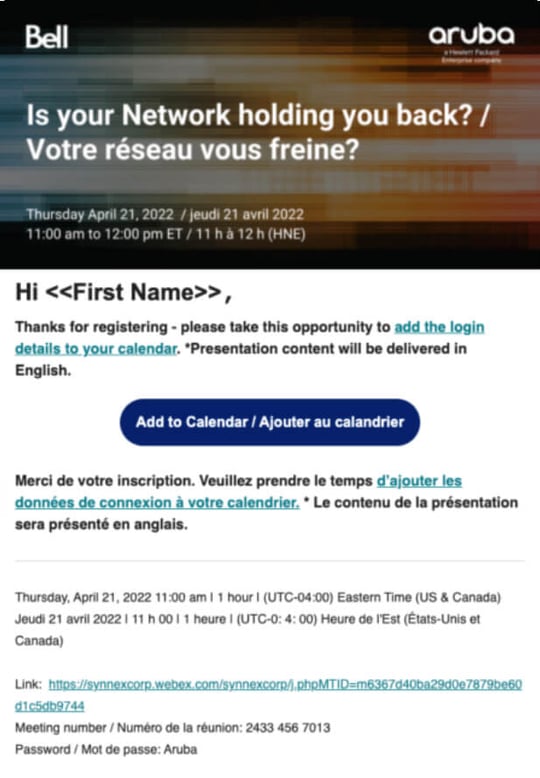 The "Thank you" email gives you the opportunity to create excitement for the event by including a complete list of speakers and vendors, proposed agendas, and insights into future communications. Include social share buttons to enable registrants to share event details with colleagues. As technology products are typically bought through a committee process, being able to share content between decision-makers is important.


Extend the event registration process by sending reminder and post-event follow-up emails.
Even though you've given registrants the opportunity to add your event to their calendar, there's still a chance that they may forget or be unable to attend. Continuing the conversation with registrants by sending reminder emails leading up to the event, will help to keep your event top of mind, and will help to nurture your relationship. Add content to your reminder emails such as detailed descriptions of speakers and workshops (including speaker pictures or video snippets), links to articles about the event topic, or FAQs about event logistics.
Maintain your connection with attendees post-event by sending them a personalized thank you email. Thanking attendees for their time and participation will help to build loyalty and encourage them to continue the relationship with your brand. Include a short video with highlights of the event, a feedback survey, access to the recording, session notes, and links to additional resources. You can also share your post-event content with registrants who didn't end up attending the event, by including it in a follow-up, "Sorry we missed you" email. Continuing to provide value to registrants post-event will help you keep the momentum going, building a stronger relationship with them as they move along their purchase journeys.
Interested in finding out more about how you can provide a seamless event registration experience?
Visit our Event Support page to get started.