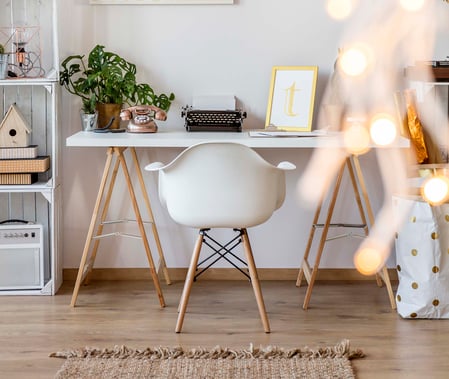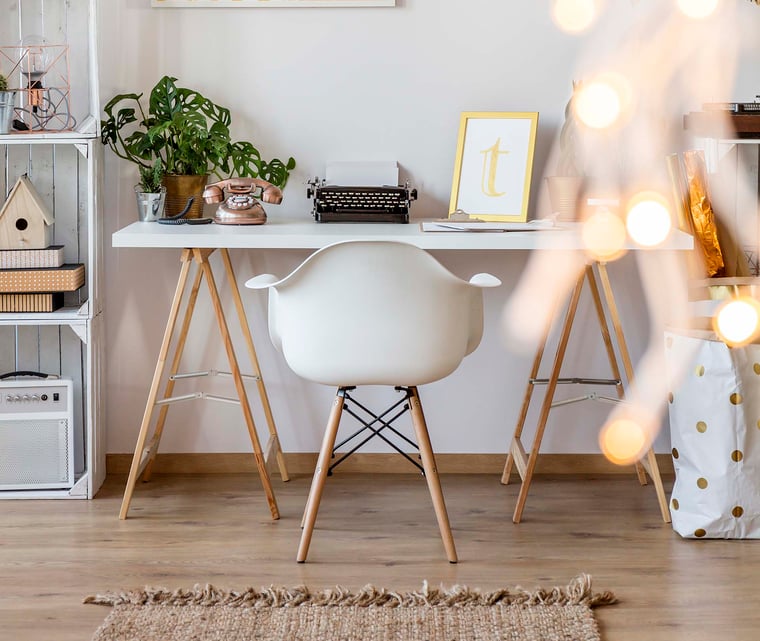 Creating an email newsletter that earns the full attention of the time-strapped IT professional isn't easy. How can you prevent your newsletter from being cast into the trash folder after a quick scan or worse yet, from receiving an "unsubscribe" response? Building on the recommendations from our blog, "

How to Optimize Email Marketing for Your IT Audience

", our experts have compiled 10 tips for producing an email newsletter with high-quality content that IT pros will consider a welcome addition to their inbox.
Table of Contents:
---

What kind of content do IT professionals find valuable?
When IT buyers agree to receive communications from you via email, they do so with the hope that you can provide them with information they need to help them solve a problem. It's a good deal for them. Instead of having to spend the time to do the research themselves as they consider solutions, the information they need gets delivered straight to their inbox! A study conducted by the Content Marketing Institute revealed that IT professionals want content to:
Help them build the business case for change by illustrating the impact of your solution on their business.
Quickly highlight why your product/service shouldn't be eliminated from consideration.
Deliver in-depth product information to help them determine if your solution should be short-listed for evaluation.
Provide detailed case studies for similar companies.
Help them sell your solution to internal stakeholders.
To increase the impact of your email newsletter, you need to deliver engaging content that addresses the specific information needs of IT professionals along their purchase journey, improving and simplifying their buying experience.
10 Tips for Creating the Perfect Email Newsletter for IT Professionals
Personalize your content

Your segmented email list enables you to deliver content tailored specifically to a particular group of stakeholders involved with an IT purchase decision. Even though all of the stakeholders are trying to solve the same problem, each group has unique motivations for choosing a certain product. If your email is targeting IT Architects for example, although they do want a product that meets design and budget requirements, they ultimately want the product to be easy to install. As a result, they would be interested in content that outlines and provides feedback on the installation process, such as installation videos, customer testimonials, and case studies. Personalized content helps stakeholders build their particular business case and champion their selected solution with the other internal stakeholders involved in making the purchase decision.

Keep your content educational

HubSpot recommends that newsletter content should be "90% educational and 10% promotional." Remember that your audience opted-in to receive your newsletter because they wanted to receive relevant, insightful information. Your content should feature your product/service in a way that informs and educates the reader instead of sounding like a sales pitch. Regularly sharing valuable newsletter content will help build trust and credibility with your IT audience and increase the likelihood that your solution will be considered during their evaluation.

Use storytelling

You can keep your newsletter content educational but use a storytelling approach to increase its appeal and effectiveness. This works especially well with customer testimonials and case studies as you engage the reader in a compelling story about how your technology solved a problem. Storytelling enables buyers to connect emotionally as they begin to envision how your solution might work for them. If your story resonates with them, your audience of IT pros will want to take a closer look at your other content as they consider solutions.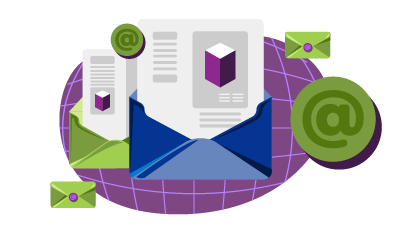 Build a relationship

IT professionals want to invest their time and money with a company that they believe will be a good long-term partner; a company that will support them during the long sales cycle, through product implementation, and beyond. Sharing company details in your newsletter such as how you started, how you got where you are now, and what you stand for, puts a human face on your company and helps to separate you from your competitors. Your audience will consider these details as they evaluate companies as potential long-term partners.

Offer your expert insights

It's highly likely that your audience of IT professionals already receives multiple email newsletters that summarize industry updates and events. Set your newsletter apart by sharing your opinion and response to industry news. Invite the subject matter experts in your company to provide their point of view on new technology developments. Sharing your expertise in a way that educates your audience not only adds value, but can also inspire them to find a solution to a problem.

Share detailed product information

IT buyers want detailed information about the products and services they're considering and they want it easily accessible. (Spiceworks) At the beginning of your audience's purchase journey, your newsletter content may provide a quick overview of your solution to demonstrate to the reader why your product should be considered. The overview may go through your basic technology, a rough cost estimate, and provide a quick sense of how easy it is to use and implement. As the buyer continues to the evaluation stage, your newsletter can include more in-depth technical specs and pricing information.

Highlight a case study

As uncovered by the report completed by the Content Marketing Institute, IT buyers consider case studies a valuable content resource during their decision-making process. Case studies describe how other companies with similar problems were able to find success with your solution and provide concrete results on how it delivered significant business value. They reinforce that your products/services work, establishing you as an authority in the industry and building trust. Highlighting a case study in your newsletter provides readers with real-world proof of the value your solution provides from the perspective of your satisfied customer.

Include video content

Add videos to your newsletter to help educate your audience in a clear and compelling way. IT decision makers like the easy-to-consume and succinct format of video. According to research conducted by IDG, "95% of tech decision-makers watch technology-related videos." Product explainer videos or brand videos can be cost-effectively produced using motion graphics and your current marketing materials. After watching a tech video, IDG's research reports, the majority of IT decision makers research the product from the video (67%), visit the vendor's website for more information (56%), or forward the video to colleagues (40%).

Add interactive tools

Increase the engagement of your newsletter by adding interactive tools. Interactivity helps to boost the impact of your content by requiring the participant's active engagement. Interactive infographics take the visual content of a traditional infographic and make it more dynamic to allow users to explore the dataset for themselves. They can help educate decision makers about the details of your product and highlight challenges your solution is designed to address. Calculators are great interactive tools as they help IT decision makers estimate metrics such as the ROI impact of your solution based on their specific situation.

Balance personalization with brand consistency

With the average number of stakeholders involved in a technology purchase ranging from 14-23 people, personalizing your newsletter content is necessary to maximize resonance and value. That said, you also need to ensure that all of the stakeholders you reach have the same cohesive experience with your brand, since ultimately the team has to come to a consensus on the best solution. You can create consistency across your newsletter content by ensuring that you use the same brand messaging, including voice and aesthetic components. Brand consistency helps to build trust and credibility by giving your audience a reliable, dependable experience.
---
For more original and curated content for marketers and business leaders in the IT industry, sign up for our Trends & Creativity Tips for B2B Marketers monthly newsletter.