Table of Contents:
---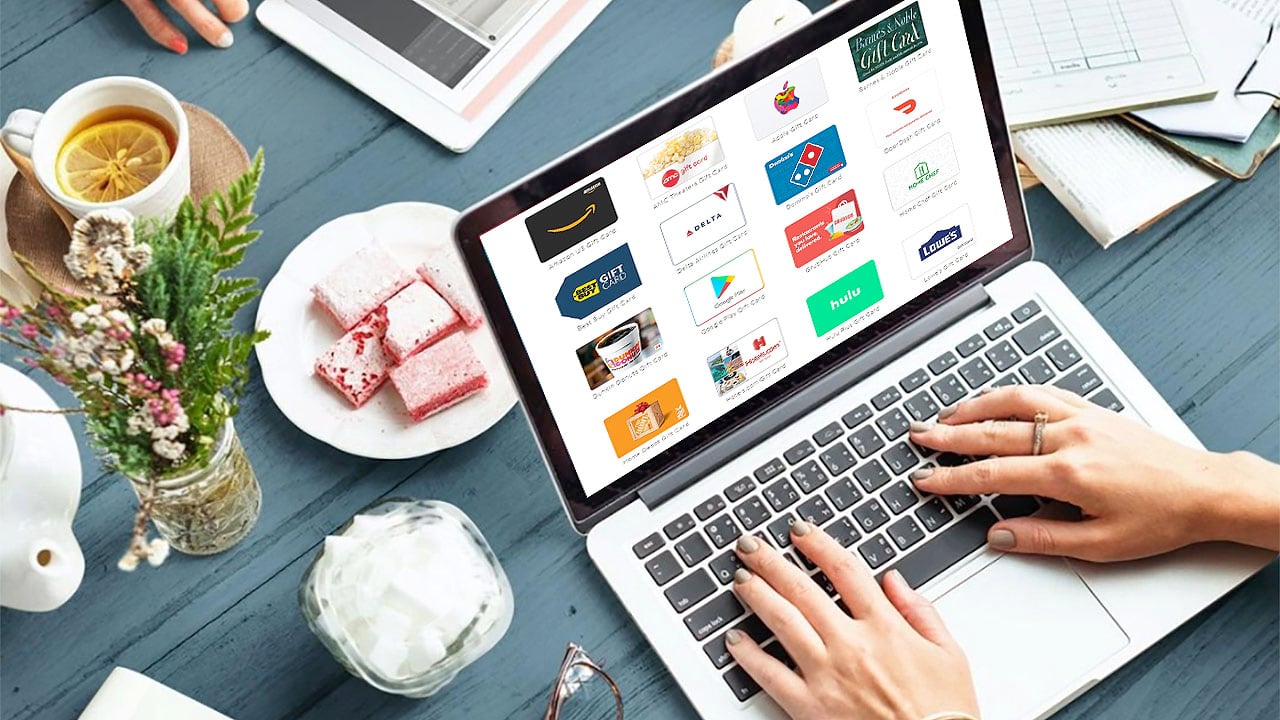 In our zest to employ the latest and greatest tools to boost the impact of our marketing campaigns, we may overlook those tried-and-true methods that marketers have successfully used for decades. Since their humble beginnings as "box top" coupons and trading stamps, rewards have been recognized as effective tools in both driving engagement with consumers and proactively influencing behaviour. In today's virtual world, rewards have evolved to become digital gifts that you can easily add to your online marketing campaigns to make a powerful connection with your IT audience and motivate them to take action.
The Benefits of Digital Rewards
Digital rewards have seen a sharp rise in popularity over the last year, as the pandemic caused a shift in buyer preferences toward online / mobile shopping and contactless payment options. With remote workplaces and virtual events continuing for the foreseeable future, digital rewards will become increasingly important engagement tools because they help B2B marketers to:
Send a gift card virtually anywhere in the world
Reduce overhead as digital rewards eliminate shipping costs
Deliver personalization that caters to individual preferences
Achieve integration with existing marketing or survey platforms (such as HubSpot and Marketo)
Continue brand engagement during reward delivery (typically via email or text)
Digital Rewards Appeal to an IT Audience
Your IT audience does not want boring, "lame swag." (Spiceworks) IT pros appreciate rewards that "provide real utility" from brands that take the time to really understand them.

Digital rewards appeal to the digitally enabled tech buyer because they deliver:
Personalization: Content that is tailored to the IT professional's specific needs provides them with the most value. Rewards should also be highly relevant and meaningful in order to continue delivering a personalized experience. Digital rewards provide versatility, allowing marketers to customize rewards and even offer recipients the ability to choose their own digital gift card or e-donation from a range of options.
Convenience: IT pros are busy. On average, they manage a $293k budget, support 1,142 devices, and work 52 help desk tickets per month. Digital rewards are easy to redeem as they are delivered via email or text and also offer flexibility since they can be spent online, in-app, via mobile wallet, or printed out and scanned in-store.
Immediate Gratification: Digital rewards can be delivered within minutes after they are earned and can be spent almost immediately. This not only helps to reinforce why the rewards are earned, it also demonstrates credibility and dependability, which is important for building trust with skeptical IT professionals.
Marketing Use Cases for Digital Rewards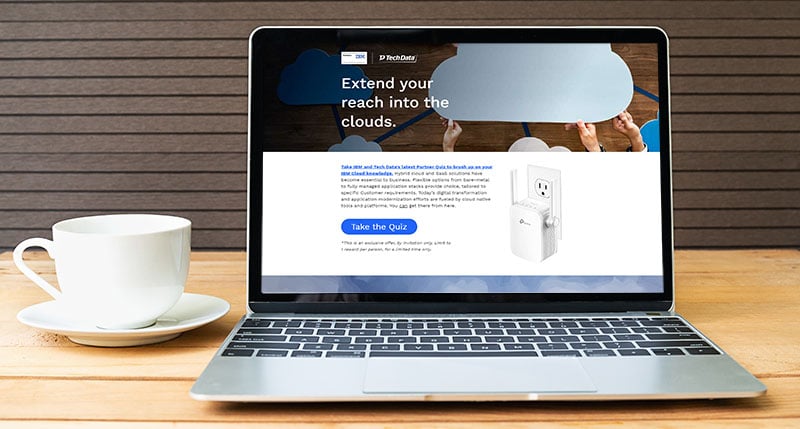 Incorporating digital rewards into your next marketing campaign can help your messaging rise above the clutter and boost engagement with your IT audience. Our experts at GamePlan have selected 5 examples outlining how you can use digital rewards to enhance your marketing efforts:
Webinars


---




As most marketers have shifted to hosting virtual events over the last year, the oversaturation of webinars has caused a general disinterest in these online offerings, especially in the technology space. You can increase the likelihood that your webinar will spark the interest of your IT audience, by offering a digital reward as a thank you gift for attendance. Promote the reward in all communications about the webinar, including the invite, reminder, and registration page. Make sure to specify that the participant needs to attend the full session to receive the reward. When personalizing the gift's email, continue to drive engagement by including meaningful content and a call-to-action. The email should also reinforce your brand, by including relevant messaging and imagery.

Survey Programs


---




Surveys are a great way to collect feedback from your IT audience about your products and services. Unfortunately, even a simple online survey can remain unread or incomplete in the hands of the overworked IT professional. Show your audience that you appreciate and value their time by offering a digital gift as a reward for completing your survey. Potential respondents will recognize that digital rewards can be delivered promptly after survey completion and will be motivated to finish the survey as a result. If you're concerned that incentivizing your respondents won't provide you with accurate results, Marketo reports that of those individuals who said they take surveys because they want a prize, 94% confirmed that they still give honest answers extremely or very often.

Account Based Marketing (ABM) Programs


---




Trying to develop a relationship with a high value account when in-person meetings aren't taking place can be difficult and may require some creativity. One way to improve your ABM efforts and get the attention of your target IT audience is through the offer of a digital reward. For most ABM campaigns, a pre-existing relationship does not exist between you and your target account. A digital gift can be used as a thank you for the opportunity to set up an introductory phone or virtual call with your key account. As IT buyers are contacted by tech sales reps and marketers up to 25 times a week, the added incentive of a digital gift may just do the trick to entice them to take the initial step to connect with you. As ABM programs are customized per account, the personalization that digital rewards provide make them a good fit for this strategy.

Spiffs (Sales Incentive Programs)


---




Spiffs or sales incentive programs are used to increase sales rep and channel partner motivation and reward performance. Digital reward programs are very flexible and can be tailored to reflect your current goals, such as having your team meet a specific sales target for a certain period or motivating your channel partners to complete training of your new product. In addition, digital gifts allow for greater personalization giving you the ability to choose rewards that are specific to individual motivations including e-donations. The ease of delivering digital gifts minimizes the time from when the reward is earned to when it is received, which helps to deliver immediate recognition and reinforce behaviour. With more people embracing online and mobile shopping, digital gifts are an ideal way to reward the performance of your sales reps and channel partners.

Employee Recognition


---




Although employee recognition is not specifically a marketing function, it is important to ensure that your employees stay engaged in their work and continue to feel involved in the business. This last year saw the number of Canadian employees working remotely increase dramatically, from 18% to 59%. (PwC Canada) As employees work alone in their virtual environments, it can be difficult to find effective ways to help them feel appreciated and valued. Digital gifts are an easy, contactless way to recognize and reward your employees, wherever their remote workplace is located. As remote working is likely to become a permanent option in some form for many organizations, developing an employee rewards program that can be implemented digitally will help you maintain engaged, productive employees.
GamePlan is now a Rybbon Agency Partner.

Rybbon, the leading digital rewards platform, features an extensive catalogue of national and international rewards likeAmazon, DoorDash, and even e-donations. Reach out to see how you can incorporate rewards into your next marketing program.