Marketing professionals across industries and continents would agree that technology has had a tremendous influence on the marketing industry. Not only has it transformed how marketers reach and interact with their audiences, it has also dramatically augmented the marketer's role; adding job responsibilities and intensifying the skillset required to accomplish them. Experts recognized the impact that digital transformation would have on the overtaxed marketer as far back as four years ago, predicting that "by 2020, 33% of CMOs would outsource some digital marketing activities via marketing-as-a-service." (IDC Research)

Table of Contents: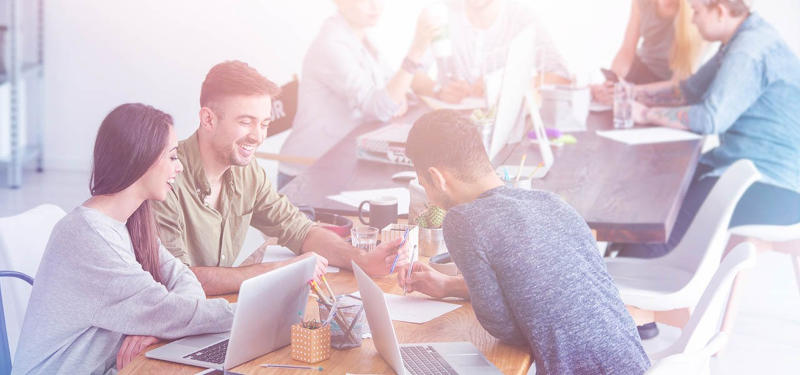 What is Marketing as a Service?
Marketing-as-a-service or MaaS, is a way for marketing teams to outsource digital marketing projects and obtain expert assistance in developing technology driven strategies, campaign creation, and execution. (MarTech Advisor) MaaS providers have the required skill set and dedicated time to build and execute focused IT marketing strategies. Sourcing external expert talent is a concept supported by marketing managers, business owners, and agencies worldwide. Earlier this year, Forbes Agency Council recognized the idea of "leveraging talent beyond your business' physical walls" as a top 2020 marketing trend, identifying it as a competitive advantage.
Advantages of Marketing as a Service
Work with a team of technology savvy professionals
Build an IT focused strategy and plan
Achieve results driven and tactical execution
Obtain support at a predictable monthly cost
Who Can Benefit from MaaS?
For a business owner or senior stakeholder, MaaS provides an opportunity to have their current marketing practices audited by a professional team, who can then zero in on the best IT marketing strategy to help their company exceed its marketing goals. Marketing managers at mid to large sized vendors or partners who already have a sizable workload, can use MaaS as an extension of their own marketing departments to implement the campaigns they need to fully realize their desired objectives.
Types of MaaS Projects
As a MaaS provider, GamePlan Marketing can help build and execute a digital marketing action plan that makes sense for you.
Persona Development
A persona is a semi-fictional representation of your ideal buyers based on data and research. Having clearly defined personas helps you develop content around the information that you know your target audience is actively seeking. For example, an IT Decision Maker from the Finance department who is data-driven and concerned about cost expenditures may appreciate receiving content about your new solution's ROI delivered in an easy-to-digest infographic,
By interviewing your key stakeholders, customers, and prospects, GamePlan can provide you with relevant insights to help you understand your audience on a deeper level. We will provide you with written documentation of your target personas that will help you align your sales and marketing teams and develop a richer relationship with your prospects.
Inbound Marketing
Inbound marketing is a strategy of attracting prospects by creating engaging, valuable content and experiences that they find useful. The right content can become a pivotal asset in building your brand, credibility, and growth and can also be archived for repurposing. GamePlan can help you with content planning, creation, and promotion, as well as with the implementation of measurement and automation tools:
Content Creation:

Case studies
White papers
eBooks
Infographics
Blogs
Videos

Content Promotion:

Social media management
Website updates and SEO support
Email nurture programs
Direct mail

Marketing Analytics and Dashboards
Hubspot Implementation
Account Based Marketing (ABM)
ABM is a B2B strategy used by sales and marketing teams that allows a business to personalize its marketing efforts in order to expand the largest and most important deals. GamePlan can help you identify prospects and architect ABM campaigns through services such as:
Key account list building.
List building of contacts at those key accounts.
Online and/or phone validation of contacts.
Development of ABM-focused lead generation and nurturing programs.
Database Services
Any ABM strategy begins with the preparation of a list of potential clients. Who are the companies and people you would like to work with, that would benefit from your product or service? If you don't already have a list of potential new clients, or if you have a stale list that needs updating, GamePlan can help you through services such as:
Data mining: build your new list of accounts or contacts with your specific targeting parameters.
Data validation: search online or make phone calls to validate your list.
Data cleansing: dedupe and clean your data.
Need help with a MaaS project?
GamePlan Marketing is a Full-Service Creative & Digital Agency located in the Oakville, Greater Toronto Area in Canada. We Specialize in Digital Marketing for B2B Technology Companies.