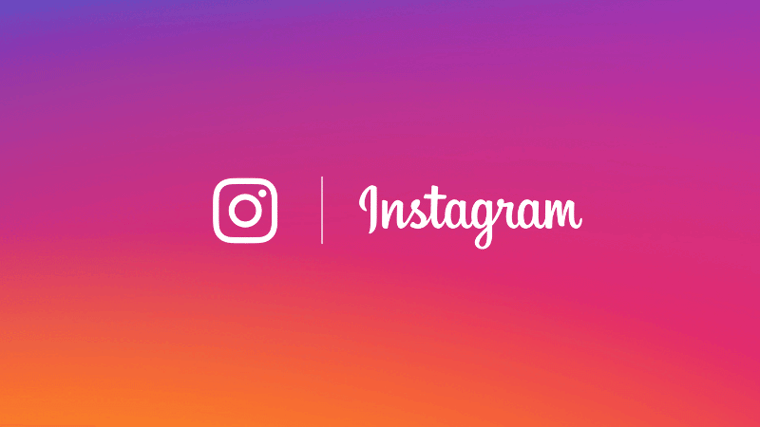 Instagram is typically viewed as a B2C platform with a younger demographic, but that's not necessarily the case anymore. Although 67% of users are in the millennial age demographic, 47% of users are aged 30-49, and 23% of users are aged 50-64. Instagram is growing in popularity, and there has been a significant increase in the percentage of marketers utilizing Instagram to market to their B2B buyers. Within the last two years, there's been a 66% increase of marketers turning to Instagram. This is the first time that the photo sharing platform has surpassed LinkedIn, and even Facebook, as the social platform that marketers want to learn more about and incorporate within their content marketing strategies.
Here's a look at five simple ways B2B companies can engage users and prospects on Instagram:
1. Tell your story
It's best to think of Instagram as a way of telling your story, rather than thinking of it as a marketing tool. The less you try to "sell" in this platform, the more successful you'll be. Audiences on Instagram are in a relaxed state of mind—the kind of mindset that does not react well to the "hard sell" approach. People do business with people, not companies. Instagram allows you to visually share your company's core values and culture to establish a deeper, more personal connection.

For example, check out the quirky, fun posts that MailChimp publish on their Instagram channel. These images build personality and showcase company culture.
2. Focus on Employees
Larger B2B companies are sometimes labelled as stuffy or corporate simply because they're not effectively showing off their personal side. Instagram is a great place for big brands to humanize their corporate appearance by sharing the experiences of real life employees working behind the scenes.
Post photos of team meetings, community events and everyday office fun! Show your audience there's more to your brand than, well, a boring company. Show the human side of how things get done. Use your employees to breathe new life into our social campaigns.
For example,Microsoft do an excellent job at presenting their human side in a warm, welcoming way on their company Instagram page.
3. Build a community using hashtags
User-generated content—have you heard of it? Probably. When corporate brands stop talking about me, me, me, and instead turn the spotlight toward their audience, the ones actually using their products and services, they experience a much higher rate of engagement on social platforms, including Instagram.
When you encourage people to share photos and videos of themselves using your products in everyday life, others are more likely to take notice. It's a fact—consumers trust their peers far more than they trust brand advertising. So take advantage! Encourage satisfied customers to tell your story with the use of hashtags.

For example,Adobe users post photos of their work on Instagram using the hashtag #Adobe. Delighted customers that show their impressive design work publicly, end up fuelling Adobe's sales and growth.
4. Give a sneak peak
Have an exciting new product set to launch? Opening a new location? Working on a new partnership? Instagram is an incredibly powerful way to showcase upcoming events and build excitement around them.
Suppose your business is about to launch a new platform it's created. Engage your audience by sharing high level details about how the platform came to fruition—share early design sketches and post photos of your team in action. No matter what you're promoting, sharing the personal side of your business will engage your audience, encouraging them to connect and care about your brand.
And as we know, when consumer care about a brand, they buy from it. Remember, you're not selling on Instagram. You're building trust by sharing the personal side of an otherwise closed-off corporate enterprise.

For example, Maersk Line's transport company has captured some beautiful behind-the-scene shots of their work in progress, which entices and engages the audience to want to learn more about the company.
5. Follow the Leaders
There's no need to reinvent the wheel here. There are plenty of big brands taking advantage of Instagram right now. Here are five B2B Instagram accounts that are sure to inspire your own Instagram campaign:

Mail Chimp displays a 'cool' side of the company by showing off their wide variety of employees, events they're hosting, and of course their beloved chimp.

Intel: The combination of 'how-to videos', participation in a variety of events, and truly spectacular computer imagery transforms the corporate entity into a personal brand.

Microsoft inspires its followers by using the #DoMore hashtag to show consumers using Microsoft products in everyday life.

Adobe takes full advantage of user-generated content, which clearly shows how easy it is to create breathtaking works of art using the Adobe suite of products.

Maersk Line: When you think of large shipping containers, you may not see a correlation to Instagram. But Maersk Line does a fantastic job of humanizing their shipping process, while sharing stunning photos from shipping locations all over the world.
GamePlan Marketing is a Full-Service Creative & Digital Agency located in the Oakville, Greater Toronto Area in Canada. We Specialize in Digital Marketing for B2B Technology Companies.
Need some help with your Instagram and Social Media Marketing?