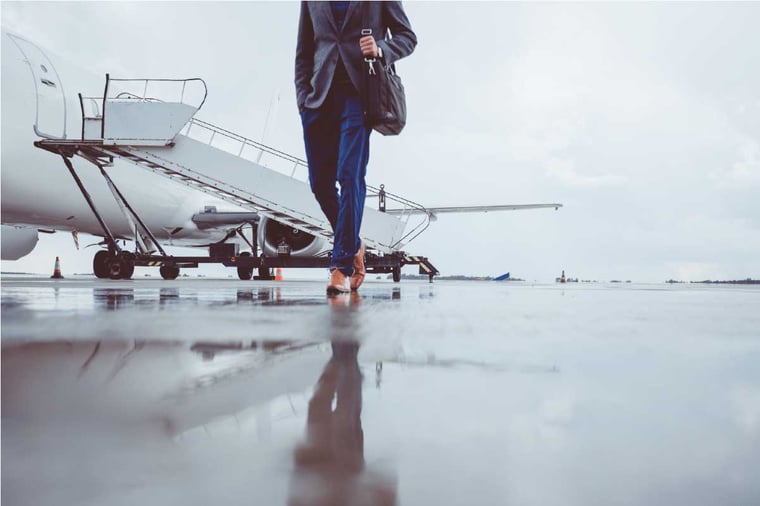 Many technology companies are struggling to gain more trackable insights on prospects online, and yet you do not have the budget to spend on a full-blown marketing automation account with HubSpot, Marketo or Oracle Eloquoa software. Fortunately, HubSpot recently launched a starter package for marketing automation that is free of charge for any company to use. 30 day trials are also available for their Basic and Pro accounts too. With no strings attached, why not give it a shot?
HubSpot Marketing Free
Designed for small companies who want to capture, track, and convert leads for free, HubSpot Marketing Free is also intended for any company who wants to experience the benefits of the software and get their feet wet before diving in. Are you a small business? Do you just need a simple way to capture prospect contact information on your website and a centralized database to store it? The free version of the HubSpot software might just do the trick
For example, with the free version of HubSpot, you can now create lead generation forms on your site, just like the one seen above, that automatically trigger based on predetermined criteria.
HubSpot Marketing Free allows you to:
Usher prospects along in their buying journey
Send valuable information to leads exactly when they need it
Gain a better understanding of what's working with your audience and what isn't
You can familiarize yourself with the basics of capturing and tracking visitors to your website. Better yet, for a $50 USD per month, the HubSpot Marketing Starter package provides "lead insights," which automatically enriches your contacts with their website activity, social media profiles, and company information. For example, the company name, job title, and twitter handle of each of your leads could be pulled in.*Quick Tip: In order to provide these insights, HubSpot crawls the internet and gleans public data that your lead has published online (on their blog, website, social media profiles, etc).
Additionally, whenever a lead visits your website, their activity is tracked in a timeline on their individual HubSpot profile. You can also compare these individual metrics across contacts, to decipher which landing pages, emails, and content offers are most successful in driving conversions with your audience.
For example, analytic reporting provides visibility in to the number of visits, form fills and the origin source for each contact.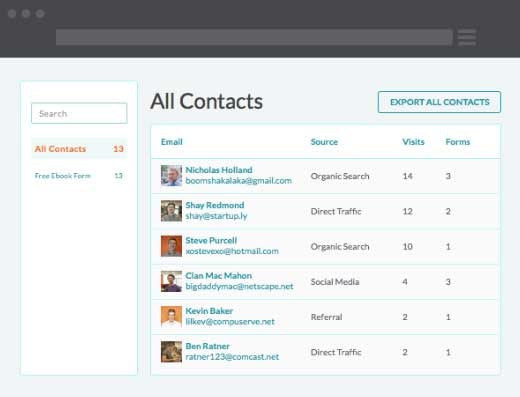 HubSpot Basic and HubSpot Pro
If you have executive buy-in that marketing automation is the next right step for your organization and you are ready to make a commitment to testing out the software, fire up the 30 day trial. The HubSpot Marketing Basic and Pro versions provide a powerful full-stack marketing platform to grow your marketing funnel. But new users can be easily overwhelmed with all the bells and whistles provided (consisting of a CRM database, SEO tools, landing page tools, blogging tools, automated email nurturing and a fully integrated social media platform). It can be a lot to digest!
Should I get HubSpot Marketing Free, a 30 day trial of HubSpot Basic, or a 30 day trial of HubSpot Pro?
Before you set up a HubSpot Marketing Free account, or plunge into a trial version of HubSpot Basic or HubSpot Pro, we suggest you conduct your research, compiling a realistic list of "must have" and "nice to have" features. Compare it against the HubSpot pricing table and then select the option that is best for you.
But keep in mind that in many ways, marketing automation requires a complete culture shift within an organization, because getting buy-in from leadership is not only helpful but in most cases, can be critical.
Although it can be a complex process to determine the appropriate HubSpot software for your marketing automation needs,we've pulled together the following comparison chart to help. The comparison chart highlights some of the things you should consider before testing out HubSpot marketing automation, so that you get started on the right foot.
GamePlan Marketing is a Full-Service Creative & Digital Agency located in the Oakville, Greater Toronto Area in Canada. We Specialize in Digital Marketing for B2B Technology Companies.
Need help developing a content strategy for your company?